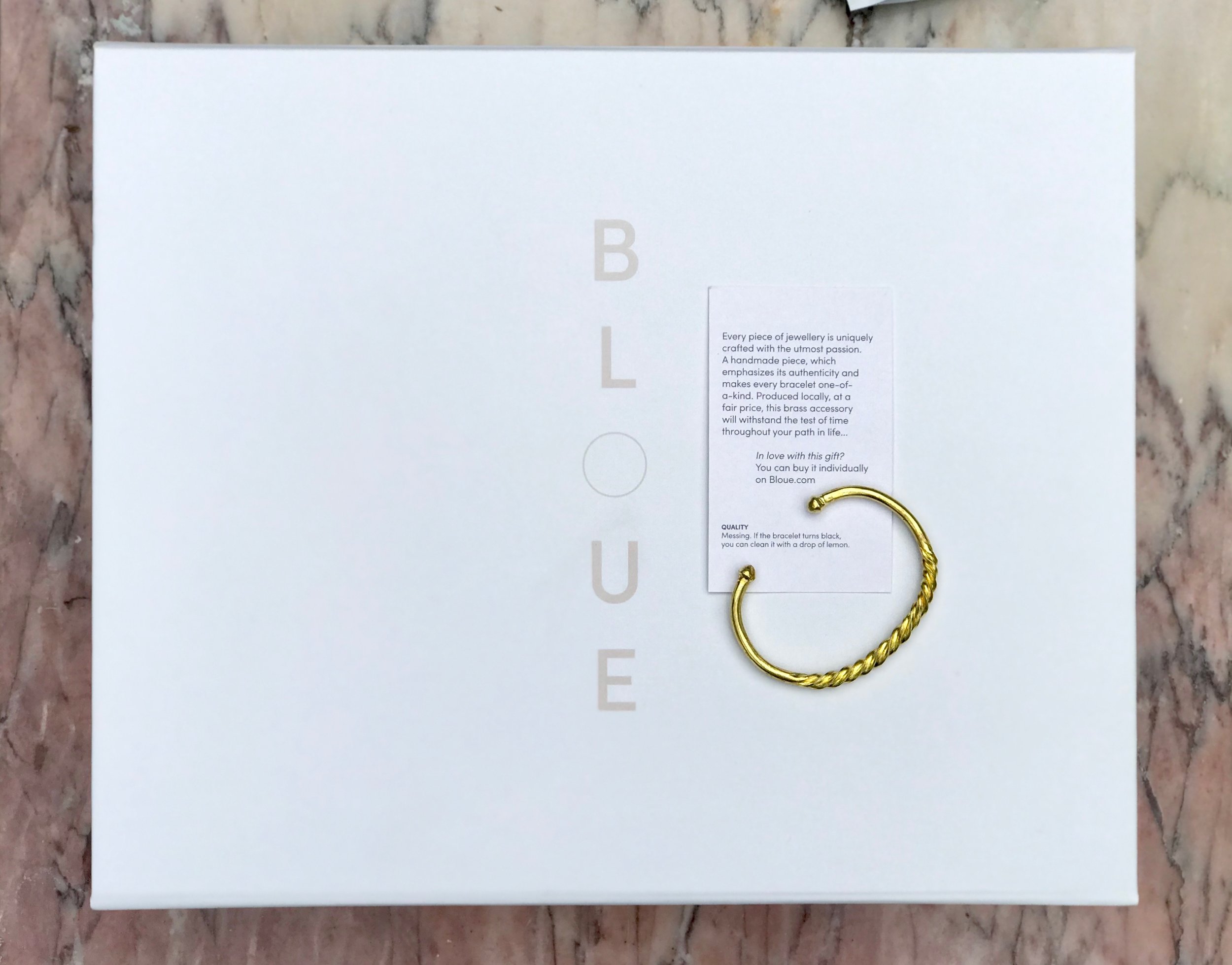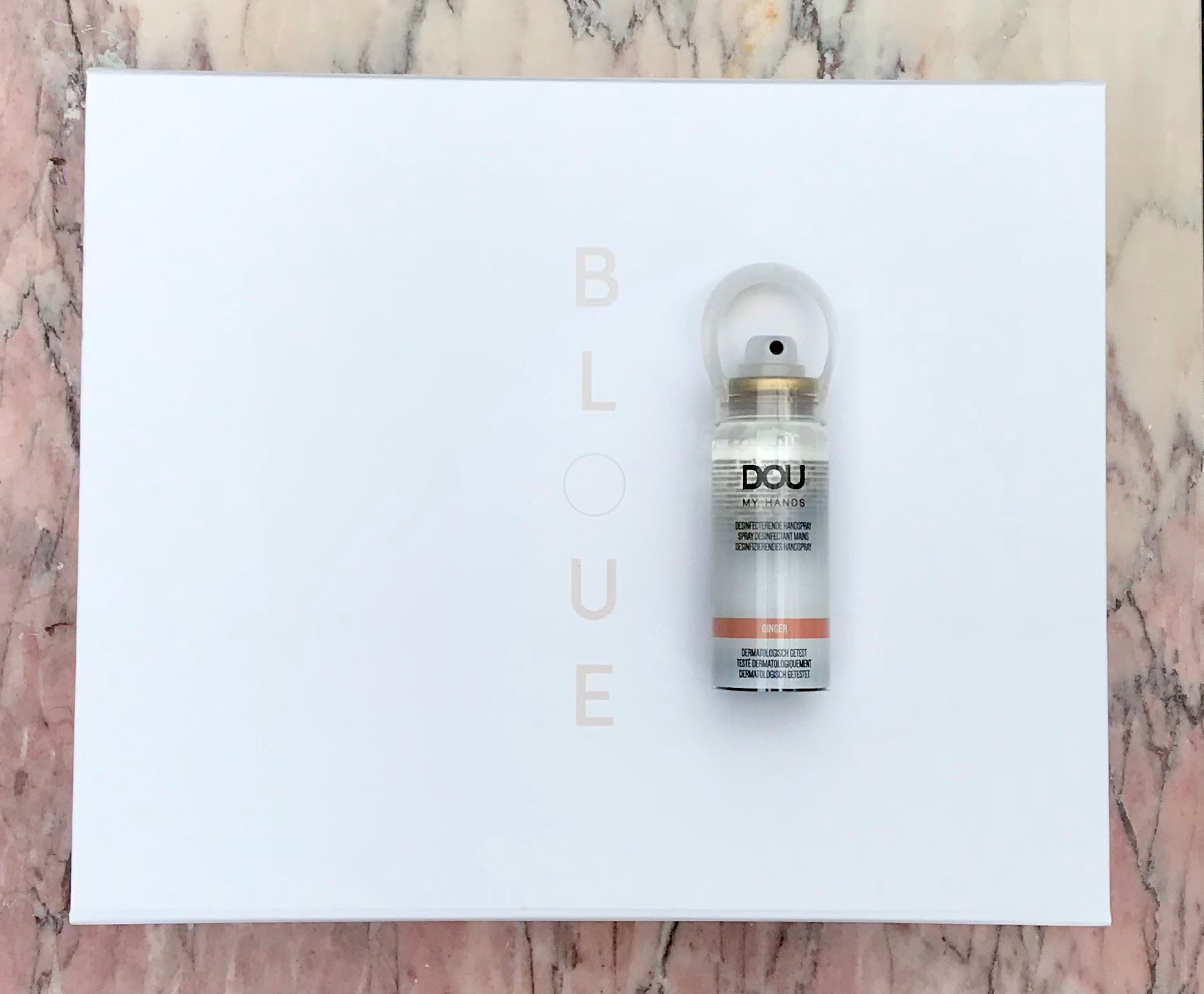 The Mother's day box
Chapter 6
Your mom. The coolest woman you know and she loves you no matter what… so all the more reason to get her something great!
The Bloue Mother's day box is the perfect gift to steal your Mom's heart over and over again… or at least for 5 days :-).
A beautiful box filled with 5 carefully handpicked items selected across the world.
As all of our Bloue boxes, each item is wrapped in luxurious tissue paper and comes with a card telling the story of the gift.
And all of this is wrapped in a luxurious cotton bag and a white box.
Show her some Bloue love and get her our Bloue Mother's day box!
Measurements box: 34 cm long 27,5 cm deep 7,5 cm high
This box contains: our BLOUE brass bracelet, DOU disinfectant spray, DALICIOUS gluten free bars, mini cruiser tea and coffee BAMBOO mug and BISOCOCO natural skincare coffee scrub.
Bracelet
Every piece of jewellery is uniquely crafted with the utmost passion. A handmade piece, which emphasizes its authenticity and makes every bracelet one-of-a-kind. Produced locally in Mali, at a fair price, this brass accessory will withstand the test of time throughout your path in life…
Quality: messing, if the bracelet turns black you can clean it with a drop of lemon
Size: 7,5 cm diameter
Mini Cruiser tea & Coffee bamboo cup of Zuperzozial
We are all about products that respect our world in a simple and smart way. Therefore this mini cruiser tea & coffee mug wishes you a relax start of the day. Your mug is suitable for hot and cold, and dishwasher proof, environmental friendly and for long term use.
Made with bamboo and corn.
Enjoy!
DOU desinfectant spray
DOU, a 100% Belgian brand, inspires towards a new, healthy and clean lifestyle, enriching the little things in life with elegant and easy to use products, all dermatologically tested. Explore this Ginger scent disinfectant spray. A fresh scent of long lasting happiness. A spicy citrus fragrance that creates an instant summer feeling. The ideal refreshment of your hands!
Size: 50ml
Bisococo coffee scrub
Bisococo coffee scrub is that luxurious scrub you longed for! It contains organic coffee that wakes up the skin and helps soften lines! Bisococo has taken its delicious coconut oil and used it for this coffee scrub, because we all love a well exfoliated skin – and this one, we promise, gets your skin soft and fabulous looking. 100% natural and luxurious coffee scrub based on organic coconut oil and a hint of Tangerine oils that make your skin smell great!
Weight: 120gr
Dalicious bars
Healthy and tasty, you can have both! These 'dalicious' bars have a sweet texture with an intense taste and are made of only 4 fresh ingredients! We seduce you to have a moment to yourself… Pure Indulgence. Pure Goodness. They are made with love and passion and each bar is unique, just like you!